This past week, I have been working fervently on a wrap ordered and paid for by a friend. It was my first paid dyed wrap job and I was excited to get started on it. It's all ready to ship out, but before I say goodbye forever to my creation, I will share it with you.

My friend told me what colors and style she was thinking of, and gave me some "artistic freedom" in deciding the logistics of the design. I settled on professional Procion dyes orderd from dharmatrading.com and ordered the osnaburg natural, pre-shrunk fabric from fabric.com (it says pre-shrunk but I knew better and ordered extra. It ended up shrinking about half a yard lengthwise). I knew I would be doing a grad dye and chose Turquoise (#PR25) and Fuchsia Red (#PR13). Both of these are primaries, meaning that they will mix together perfectly. There are dozens of pinks and blues to choose from, but some of the other shades are mixed with other colors and I only wanted pure pink and blue to ensure that when they mixed on the fabric, they would turn the right shade of purple.

After prewashing, measuring, hemming and scouring, I dried my fabric and started the glue resist. I tested it on several scraps of fabric. My initial plan was to just brush over a piece of still craft lace that I had in my craft closet. Boy, did I ever underestimate just how hard it is to stencil lace with glue! Needless to say, all of my attempts to stencil a lace design with Elmer's glue failed miserably. I tried watering down the glue, dampening the fabric, printed out stencils from Google Images and cut them out with an X-acto knife, and using a lace curtain I have. None of them came out as detailed as I wanted it to be. So, freehanding it was! About 4 whole yards of it. It took me hours, but was pretty happy with how it turned out.


---

I did a grad/ombre dye effect in the fuchsia dye on one rail, turquoise on the other. Where they met in the middle, I added purple made up of both of these colors, mixed in a squirt bottle.

Unfortunately, most of the purple washed out. It was just too diluted. The glue washed out, as well, making it impossible to re-do, but in the end, after the wrap was rinsed and dried, the purple is still visible.

After a few hiccups (having to re-dip the rails for deeper colors), I finally got the end result I was looking for: bright, vibrant fuchsia and turquoise, with a delicate lace design running along the middle. Depending on the type of carry being used, the lace stands out beautifully. My friend is thinking of converting it to a ring sling, which I think would be perfect, as well, and will showcase the subtle purple splendidly.

So, since my little diva was not in the mood to play, I had to practice with Teddy. I learned that teddy bears are actually more difficult to wrap, having no knees or weight in their seat! But here it is:

I am still a novice dyer but am learning it quickly and am loving it so far. Another project I worked on simultaneously was a Batman tie-dye shirt for my son, and another dish towel. Unfortunately, the Batman shirt was a bit of a fail. My son loves it, but I will be attempting it again soon to perfect the batwing! As for the kitchen towel/unpaper towel, I attempted my first heart design and loved how easy it was, and how it turned out!

I also completed a

Rainbow Tablecloth

, which is posted as a separate tutorial here on my blog. Check it out!

I hope to get more tie dyeing jobs in the future. This was a lot of fun, I learned so much along the way, and I get to see someone else enjoying and using my creations. Win-win! For more information on how to order your own custom-dyed fabric from me, click

here

.

Until next time...!

Over the weekend, my not-quite-two-year-old daughter has decided to potty train herself. I didn't intend for her to be done with diapers so soon (a little bit sad about that, a little scared), but she has been showing signs for quite a while now. She has been holding it for longer periods of time and waking up dry from naps, has been telling us when she has a wet or soiled diaper, and then started to tell us before she went. We had pulled the potty seat out of storage weeks ago, and it was sitting in the bathroom. She would sit on it, and put her toys on there to pretend, but there was no big push to have her actually go in it.

A few days ago, she was bare-bottomed and told me that she had to poop. She was pretty distressed over it, as she has been lately. She knows she has to go and acts confused. When we were out of the house last week, she went in her diaper, but was upset about it. This time, she knew she didn't have a diaper, and was frantic. I told her to sit on her potty and she did, but nothing happened. She got up and started to play, and I left the room. A few minutes later, I noticed she was in the kitchen, playing, and she had gone into the potty all on her own! She didn't even bother to tell me - haha.

So now she is in undies and I am hoping to keep her out of diapers. Tomorrow will be quite interesting, as I have to work and I'm hoping she does well with the sitter. She has been great, no major accidents, even when we went out to run errands this afternoon!

Because I am too cheap to spend money on Disney Princess underwear and have loads of fabric at home, I decided to instead make some for her. I traced a pair of underwear that are a little large on her and after a couple of tries, finally perfected a nice pattern to make some elastic-less undies. Yes! They fit great, are soft and stretchy, but don't have any elastic and so are simple and quick to sew.

If you would like the pattern and free tutorial, I have linked it at the bottom of this page. I am pretty happy with how they turned out!



Spoonflower Mail!

After we paid a bill and went to the library, we came home and she took a nap. I checked my mail and lo and behold! My Spoonflower order had arrived!

From top left, clockwise:

Le Petit PrinceLittle Twin Starslittle unicorns cheater quiltKiki and Lala

(small wall decal)

I am so excited!!! All of them are my designs, except for the unicorns. It is so adorable and perfect, and I plan to make a bedspread for my daughter when we we put together her toddler bed. I am a huge fan of The Little Prince and hold that story very near and dear to my heart. I am not sure yet what to make with this fabric, but I am thinking of a pillow for my son, and/or modpodge it to a canvas for wall art. I will make a separate blog post for their room design; I am planning a muted gender-neutral celestial theme with stars, moons and fanciful creatures that inspire the imagination and give you sweet dreams.

I have always been a HUGE Sanrio fan, and one of my favorite Sanrio characters was Little Twin Stars (Kiki and Lala). Now that I have children, I want to share my love of vintage Sanrio, and LTS are perfect for this room theme! Not only is it brother and sister, but they ride a unicorn Pegasus, live in the clouds and fish dangling off of stars. Can it even GET more perfect than that? Since all of the vintage Kiki and Lala fabric prints are

suuuuper

expensive and imported, I made one for personal use on Spoonflower.

I ordered one as a wall decal, for myself. It is only a 5" x 5" square, but it is a good quality sticker. I wanted it to decorate my laptop, and it fits perfectly! My only problem is that my laptop is black and glossy. I think I need to buy some white contact paper and then put the sticker over that so that it doesn't clash as badly. That will have to be a later project!

My other Sanrio Little Twin Stars design was ordered in their new Performance Pique fabric. It has a great stretch and is lightweight. I am not yet sure what to make with it, but it feels as if it would make a great swimsuit for my girl, with maybe some ruffles...! It could also be a really cute dress or skirt. If you have an idea of what to make with it, I welcome your comments below.

Babywearing FTW!

After her nap, I dropped Big Brother at a friend's house. This made Little Sister very upset, as she is used to going wherever he goes and doing whatever he does. And she knew the friend's house, so that made her very sad. To make up for it, I threw her on my back (works like a charm, every time) and walked to the store for a lollipop. It was 90 degrees and in full sun the whole time, but she was happy and chattering to me the whole time, so it was a great time. I used a

Double Hammock Rebozo

carry; I attempted to do a candy cane chest belt but my wrap wasn't long enough (only a size 3). It still ended up being a lot more comfortable than the Jordan Back Carry that I usually do, which puts a lot of pressure on my shoulders.

So, overall, it was a great day. If you would like a pattern for the undies that I made for little girl, check back on my site within the next few days, or subscribe to my blog for notification. I will be posting it

here

. They are designed for girls' underwear, but you could use them for a boy if you do not want a fly opening. If you do want a fly opening, a great pattern for boys' underwear, check out my Sewing section and click on

Boys Clothing

.

Have you successfully potty trained a child under 2? If so, I welcome your advice and suggestions!

And if you have any good ideas of what I could make with this brand new fabric, please comment below! If you have a link to a pattern, that would be even better! Thanks, and hope you have a great week ahead of you!

---

If you are afflicted with the incurable disease of fabric addiction as I am, you know that the worst thing in the world is when you find a print you like but then wish it came in another colorway, or that the background color wasn't quite so pink. Or, you have a great idea and want to make something subtle for your little boy and wish that you could find a My Little Pony fabric that's doesn't look like it was drowned in Pepto-Bismol.

The answer to your dreams is Spoonflower.com. This is my latest hobby/obsession, and though the price tag might give you a shock, in the world of fabric, the possibility of having your own design printed on fabric is truly priceless. Not only that, but you also have to option to offer your fabric for sale to Spoonflower customers, a site that millions of people browse and order from.

For a full tutorial on designing a fabric on Spoonflower, click on Read More:
Powered by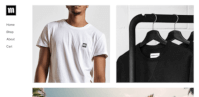 Create your own unique website with customizable templates.